Presentations
This page contains video recordings and slide decks for presentations I have given.
At the bottom, you'll also find slides for presentations which were not recorded.
---
Presented at 2022 Sports Field Management Association annual conference (click here or on the title slide below to view slides)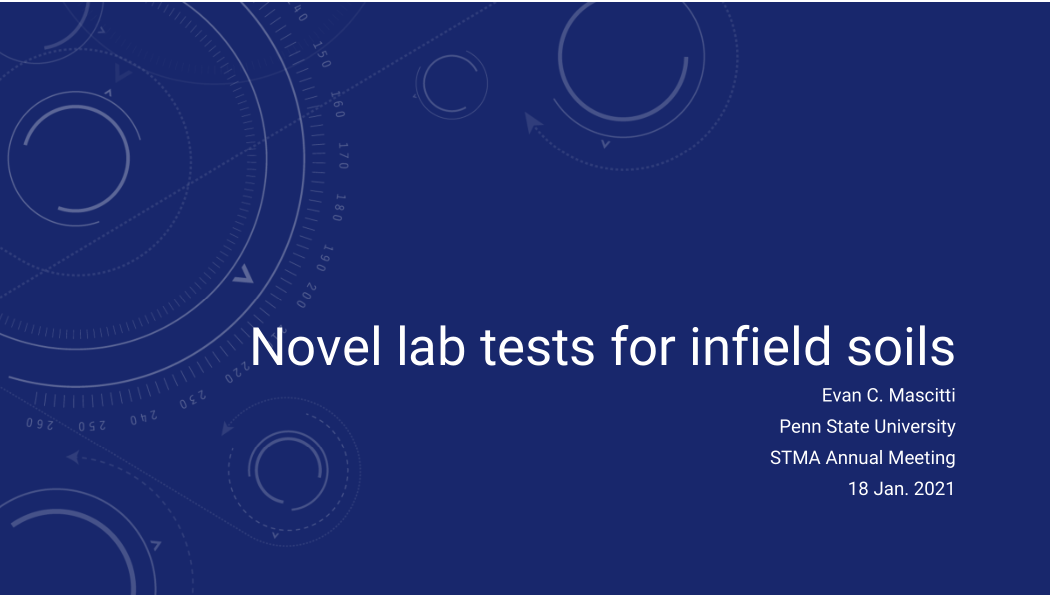 ---
Presented Nov. 2021 Crop Science Society annual meeting in Salt Lake City. The normal time slot is 15 minutes, but this recording provides a bit more detail. Slides available here.
---
Dissecting infield playability
Presented April 7, 2021 to FieldTurf clients. I discussed how I think about playability on an infield. There is no recording, but you can scroll or click to peruse the slides:
---
Presented virtually for the virtual 2020 Crop Science Society of America meeting. If you'd rather just peruse the slides, they are available here.
---